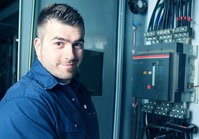 Electronics supplier with worldwide shipment
EGLOSS was established in 2021 supplying Chip IC, Electronic components, parts and accessories. EGLOSS was a small start-up online agent to fulfill worldwide customers' needs in few or bulk quantity orders by air shipment.
EGLOSS' main goal is to deliver excellent quality products and customer service by ensuring the highest standards of craftsmanship, performance efficiency for our customers.

We also source the products for our customers.
Please feel free to contact us via E-mail, online submission, and WECHAT.

Web:egloss1.webnode.co.uk
E-mail:gloss.help02@gmail.com
Wechat:glosslimited2021
FB:https://www.facebook.com/profile.php?id=100072348517075
Ps. We are a Seychelles registered company, and have UK business address for notified postal mail contact only.